In a post COVID-19 era where Radiology Teaching and Training is adversely affected...
The mission of DKT is simple. Teach a high quality FRCR 2B radiology curriculum, worthy of the standard set by the Royal College of Radiologists. Delivered by passionate volunteer teachers. In a virtual classroom format. Free of cost.
We teach for the love of it!
Read More →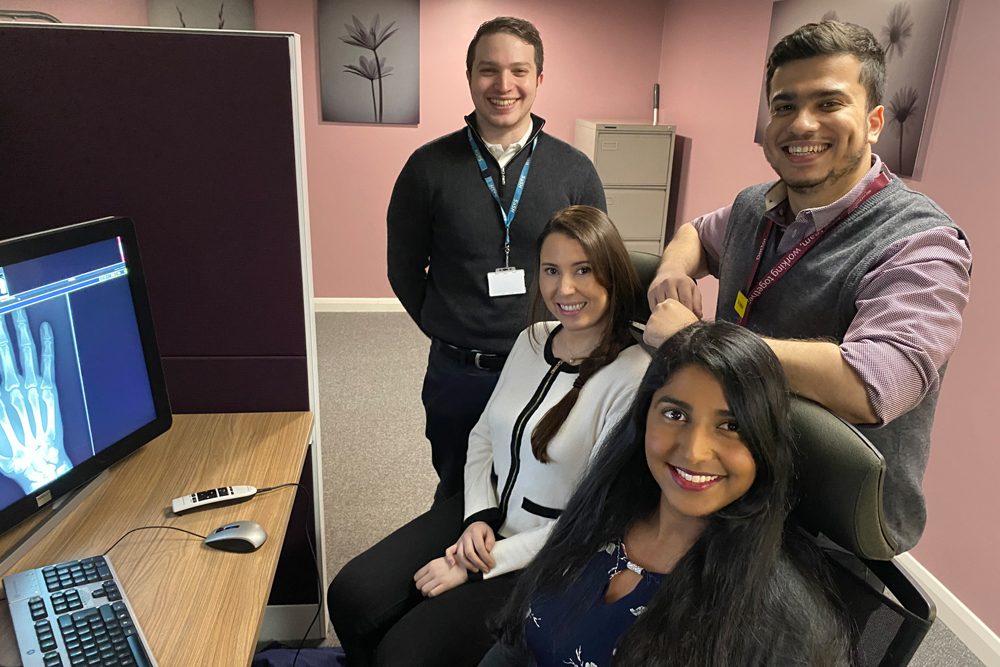 ST 1 : Two Year Teaching Programme
A two-year teaching programme which aims to take a first year ST1 through entire RCR radiology curriculum in order to be able to sit the FRCR 2B examination.
Learn more →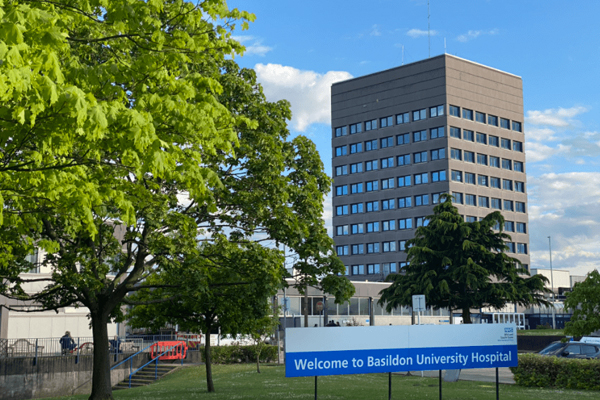 Basildon FRCR 2B 'A to Zee' Courses
A three-month series of revision crash courses, covering the whole curriculum, targeting fourth year radiology specialty trainees (ST4) prior to sitting their FRCR 2B examination.
Learn more →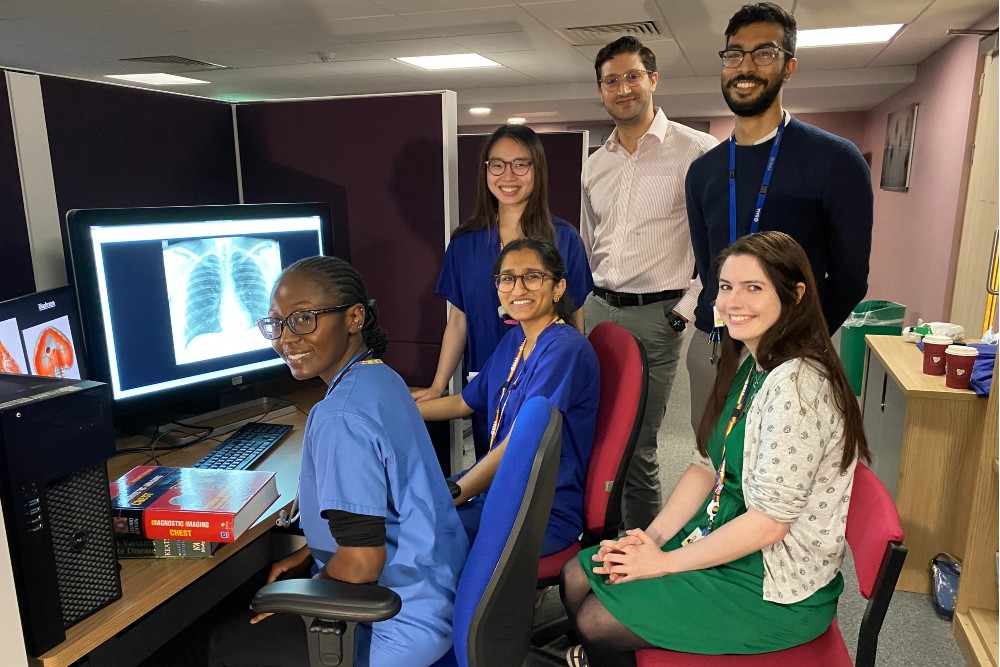 Medical Students: X-Ray Workshops
A series of half-day masterclasses for medical students covering the essentials of radiology. This will prepare medical students with the knowledge to excel in exams and for life as a junior doctor.
Learn more →
How useful are our courses?
Out of a survey of more than 4000 students, 99.5% of respondents found our teaching sessions useful for their learning.
"I am incredibly grateful for the colossal amount of work that has gone into this course - best teaching I have ever had! I feel better prepared for 2B, especially at a time when other courses have been cancelled and viva teaching restricted due to COVID. If I pass I will definitely be in touch to help out, this is surely the way forward for radiology education! Thanks again Dr Khan." (Basildon FRCR 2B 'A to Zee' Course attendee, UK)
"Huge breadth of topics covering all the varied specialties for FRCR. Very well structured with recommended reading. Excellent selection of cases. Good use of zoom to make this free and accessible for radiology trainees around the world. Dr Khan is a wonderful teacher and his dedication to radiology and to education is so sincere. He's an excellent role model for trainees." (Basildon FRCR 2B 'A to Zee' Course attendee, UK)
"As always Dr. Khan demonstrates full command over his subject. He is clearly very knowledgeable and very exam oriented. I only wish all training programmes across the UK had this type of formal teaching course incorporated into the training right from ST2." (Basildon FRCR 2B 'A to Zee' Course attendee, UK)
"I have firm believe that RCR should learn from Dr. Sami Khan's initiative and either make his video lectures as part of regular teaching/curriculum in whole of country. Other radiologists in their own region should take a leaf from his great effort and spread the knowledge which he has been doing selflessly without any monetary gain. A real gem and a rare example of selfless work!!!." (Basildon FRCR 2B 'A to Zee' Course attendee, UK)
"An excellent course which has been by far one of the best radiology courses and Best radiology training I have had since the start of my radiology training. Thank you sincerely Dr Khan for your sessions which have been not only educational but also very enjoyable. Your delivery is impeccable and my wife (non medic) has also enjoyed the sessions, we often watch them together. Thank you sincerely for all your support and also thank you to all the DKT team and other consultant speakers." (Basildon FRCR 2B 'A to Zee' Course attendee, UK)
"Excellent teaching session. Dr Khan highlighted the importance of developing a systematic and thorough approach to CXR. I particularly enjoyed Dr Sakib going through the anatomy and found it very useful for my learning. Dr Nick showed some excellent cases and I felt the chat feature really made everyone feel like they were participating. In addition Dr Alexia showcased the cases in a very calm and systematic way that helped me understand the mediastinal pathologies. Overall excellent session and a great start to this two year journey." (ST 1: Two Year Teaching Programme attendee, UK)
"Excellent overview of anatomy - good preparation beforehand by all lecturers & the whole process runs very smooth. This is no doubt one of the best teaching resources out there for ST1's" (ST 1: Two Year Teaching Programme attendee, UK)
"Very good pace. Pitched at the right level. You guys really know the curriculum well! Thanks so much. I really appreciate the effort. You guys are amazing." (ST 1: Two Year Teaching Programme attendee, UK)
"It's what is missing from my deanery's teaching! Essential learning for new ST1s." (ST 1: Two Year Teaching Programme attendee, UK)
"Excellent teaching and far better than local FRCR Part 1 teaching. I had given up on online teaching sessions, but this shows just what the technology can do." (ST 1: Two Year Teaching Programme attendee, UK)